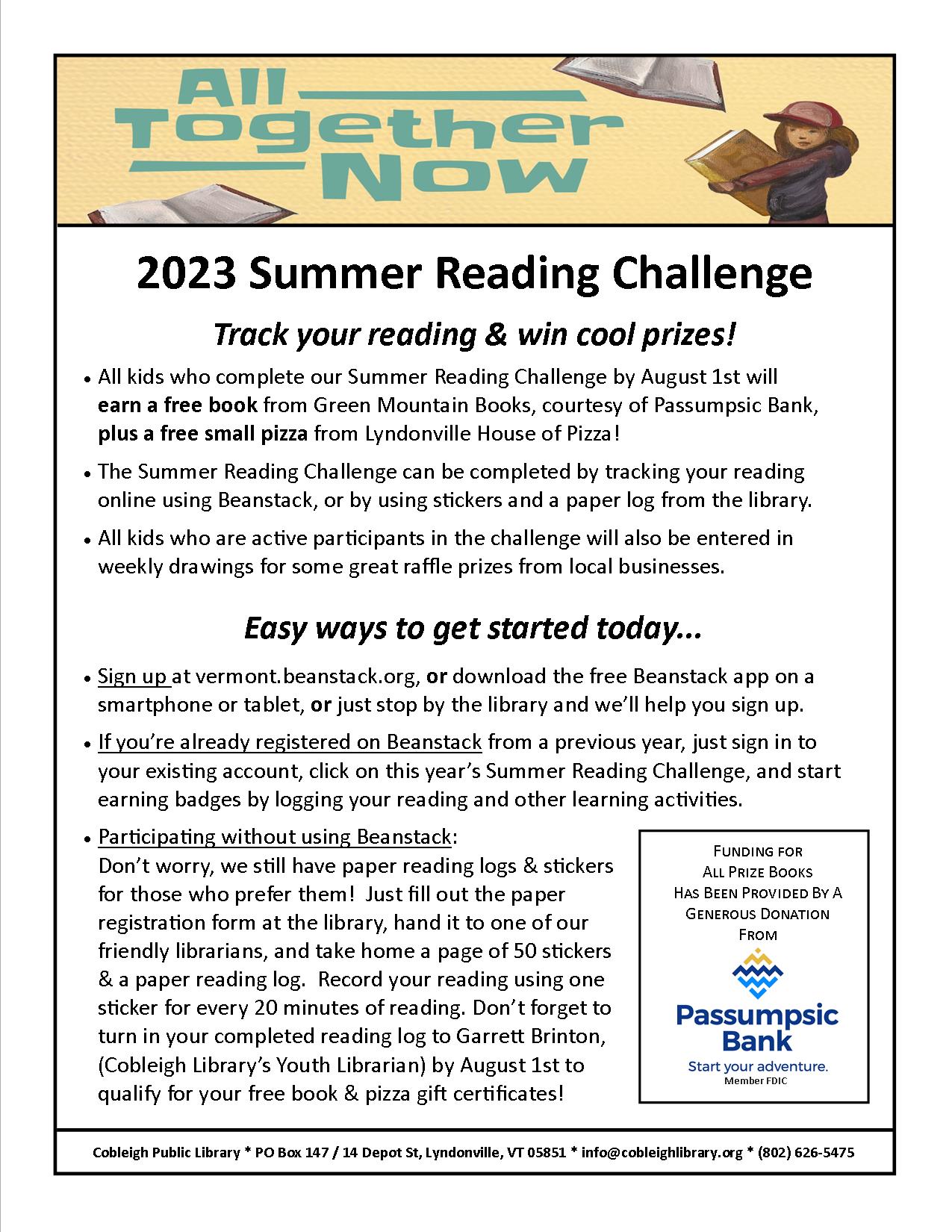 Check out our Summer Learning Calendar for dates, times and full details on all our great programs and special events this summer.
These include weekly programs like Storytime in the Park on Tuesday and Wednesday mornings, and our new Baby & Toddler Play Group on Friday mornings, as well as series of special events from June through early August including author visits, wildlife presentations, Family Fun Fridays — and our annual Cobleigh Literacy Fair, on Friday August 4th, featuring Modern Times Theater!
All programs and events are free, and are open to families from any town. Most will take place in Bandstand Park; see Calendar for rain locations.