Children's Storytime
Children's Storytime for ages 0-5, Tuesdays  and Wednesdays at 10:00 a.m. A fantastic time to borrow books, enjoy stories, songs, fingerplays and rhymes!  With a "letter of the day" and a focus on the five early literacy practices, songs, crafts and the opportunity to meet new library friends! Storytime will be held inside at the library, in the children's room. Although the library does not open until noon on Tuesdays, the doors will be unlocked for storytime attendees.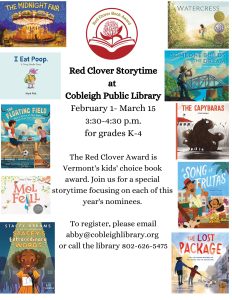 Free digital books and movie streaming- available with your library card number. Please contact us if you need library card information.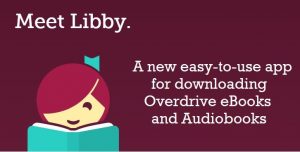 Kanopy is an online movie streaming service available to Cobleigh patrons, with unlimited streaming for the kids section. Please click here to get started.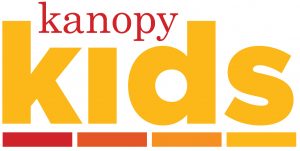 Homeschool resources
Agency of Education Home Study information
Additional links
Children's Literacy Foundation