New Arrivals | Kids Events | Kids Links
Summer Reading ended on August 1st. Click here for more information. Paper reading logs can be turned in at the library. Online reading logs filled out using the Beanstack app are automatically turned in online when all 10 badges have been earned.
Storytime in the Park in August takes a break. However, Alison from Lyndonville Early Head Start is doing storytimes on Tuesdays at 10:00 in the park, through Tuesday September 6th..
Regular Cobleigh storytimes will begin on September 7th, and continue on Tuesdays and Wednesdays after this date. We plan to meet in Bandstand Park as long as the weather allows!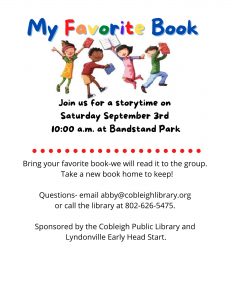 Free digital books and movie streaming- available with your library card number. Please contact us if you need library card information.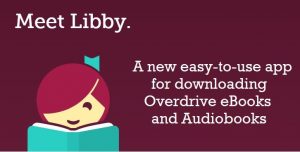 Kanopy is an online movie streaming service available to Cobleigh patrons, with unlimited streaming for the kids section. Please click here to get started.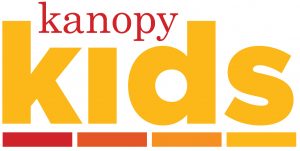 Homeschool resources
Agency of Education Home Study information
Additional links
Children's Literacy Foundation