New Arrivals | Kids Events | Kids Links
Summer Reading ended on August 1st. Click here for more information. Paper reading logs can be turned in at the library. Online reading logs filled out using the Beanstack app are automatically turned in online when all 10 badges have been earned.
Storytime in the Park in August takes a break. However, Alison from Lyndonville Early Head Start is doing storytimes on Tuesdays at 10:00 in the park.
Regular Tuesday and Wednesday storytimes will return on September 6th and 7th.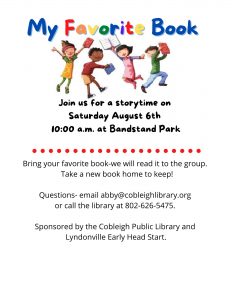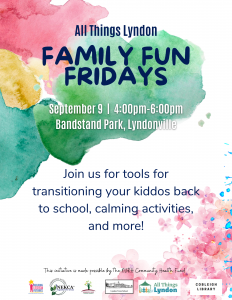 Free digital books and movie streaming- available with your library card number. Please contact us if you need library card information.


Share on Facebook