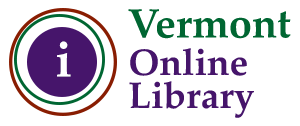 The library is able to offer extensive research through the Vermont Online Library databases and we are absolutely thrilled to be able to offer these databases available for home use.  There is something for all ages!
Vermont Online Library offers over 8,000 journals and other resources. Professional journals as well as newspapers are available for current events and a variety of other subjects. Opposing Viewpoints is great for high school homework help. Student editions are available for the elementary school child. There is a wealth of health and wellness resources as well.
You can also access the range of Gale Databases, including both Academic and General OneFile for scholarly and general interest magazine articles, the Chilton Library of automotive repair manuals, and many others!